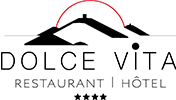 Natural Wonders
Ajaccio's bay presents a particular rich natural heritage !

To experience this heritage, trail along the Sentier des Crêtes footpath that above Ajaccio lie along the coastline to discover the marvellous fauna and flora, the stunning landscapes while overlooking the wide gulfe. A fantastic walk to experience dazzling views, great landscape and in addition to that, the scent of the maquis !

Corsica, a hiker's paradise!