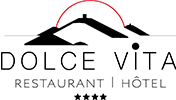 Exclusive use of the hotel
The property offers exclusive luxury accommodation and rates to hire out the whole hotel, whatever your occasion. By taking exclusive use of the hotel, you and your guests will have the hotel and its grounds exclusively for yourselves.

Exclusive use gives you access to: 35 rooms suites or apartments, the restaurant, the bar, the private beach, the outdoor pool and our event room.

Do not hesitate to fill out the form.